An Embroidery Story from Carla Crim, Scientific Seamstress
Today we have another extra special treat. Carla from Scientific Seamstress is here with her story and a fabulous free project for you. Now before you move on, be warned, you could faint from the level of adorable. So no standing while reading or using your mobile devices, please.
Thank you so very much for stopping by today, Carla. I just know readers are going to be in love.
Embroidery Story by Carla Crim
Before I was the
Scientific Seamstress
, I made one-of-a-kind outfits for
collectors' dolls
. I started out with 18" dolls, but worked my way down to small (10") and super-small dolls (7.5" and 5.5"). Constructing tiny, realistically scaled garments was a fun challenge, but most of all, I loved the embellishment process.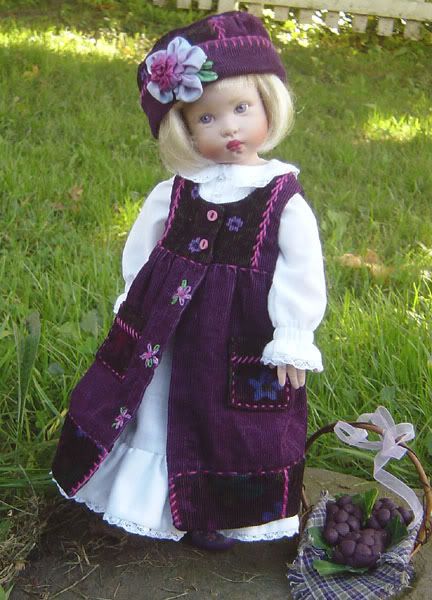 I learned how to embroider as I went along, mostly from books and the internet. Doll clothes were a great "canvas" for trying out new stitches and techniques. I dabbled in floss, silk ribbon, and applique (sometimes all at once).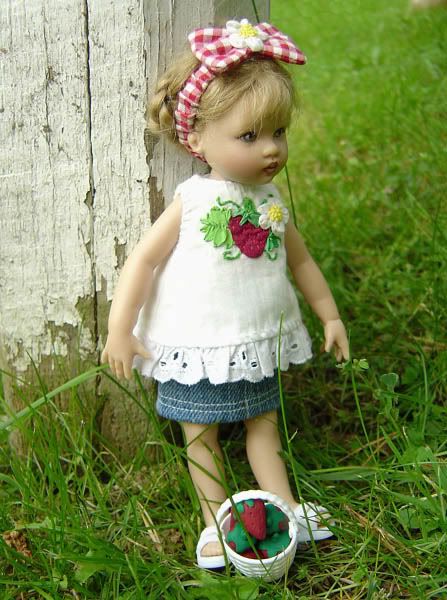 The bodice is the typical focal point of an outfit. This is a great space to set a theme, or just create a beautiful stitched floral arrangement.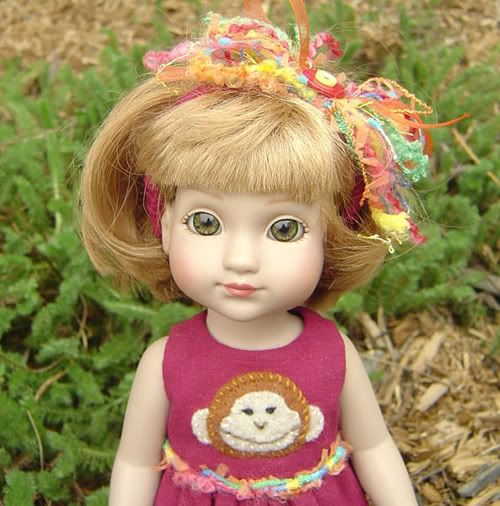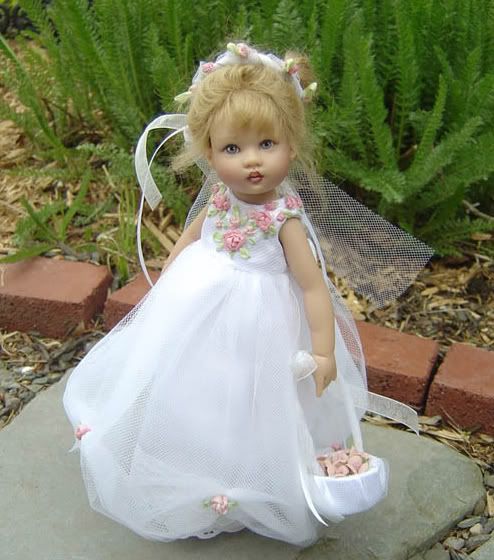 Skirt hemlines are also a wonderful place to embroider. You can do an all-around small motif that echos the bodice, or add a large arrangement in the center front.
Sleeves and collars are fair game, too...and why not shoes while we're at it? And we mustn't forget hats!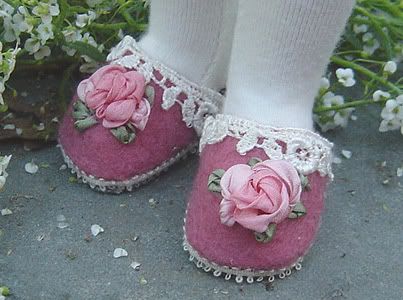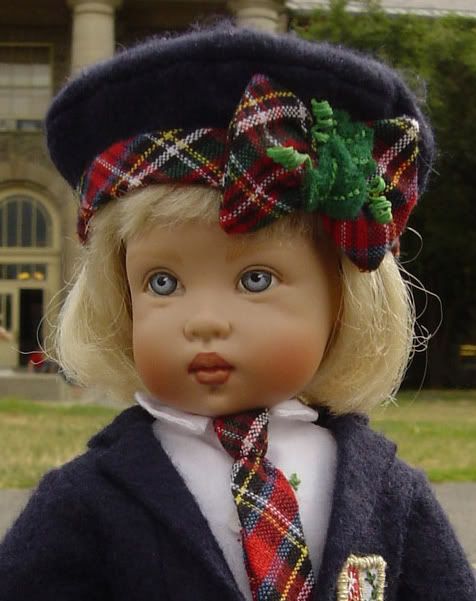 I've put together a pattern for a simple 10" doll dress. It has sweet, vintage styling, and is just perfect for embroidery. It is actually very easy to make, and has the look of a couture heirloom.
Even if you don't have a doll that size, the little dress looks darling on a miniature hanger or dress form. It would even make a great holiday ornament or package decoration. Once you have this size mastered, you can try scaling down 75% to make a super small sized dress. Or, scale up appropriately and make clothes for other dollies in your life (120% for 12", 180% for 18", etc).
To download Carla's Tiny Heirloom project featured above, click here:  Download Tinyheirloom